Biographical Information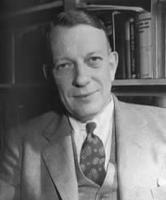 Hardy Cross Dillard spent 1 year of his undergraduate career at the University of Virginia before transferring in 1920 to the U.S. Military Academy. Upon graduation in 1924, he returned to the University of Virginia to study law, where he was an outstanding student and an editor of the Virginia Law Review. After graduation in 1927, he accepted the invitation to serve as Acting Professor at the Law School for several years. He spent a year practicing law in New York and a year as a Carnegie Endowment Fellow at the University of Paris before returning to teach law at UVA where he would remain a member of the faculty until retiring in 1968. In 1963 he began a 5-year term as Dean of the Law School.
Dillard taught and wrote on the subjects of contracts, international law, and jurisprudence, among others. In 1932, he taught the Law School's 1st class in International Law. He became one of the best loved and most respected members of the Law School community in the 20th century. Dillard proved to be a colorful, outgoing and beloved Professor and Dean. He was described by colleague T. Munford Boyd as "a happy scholar." During the turbulent years following the Supreme Court's decision in Brown v. Board of Education, Dillard took a leadership role in opposing Virginia's advocates of massive resistance. Through the 1960s, Dillard worked determinedly in support of the integration of Virginia's public schools. In tandem with his career in legal education, Dillard had a military career. In 1942, he offered his service to the U.S. Army and quickly achieved the rank of Colonel, serving in Europe and the Far East. For many years after the war, he held various advisory positions at the National War College and the U.S. Air Force Academy. After his retirement from UVA, he was appointed Judge on the International Court of Justice at The Hague where he served until 1979. Dillard died in 1982. A prize was created in his name to be awarded to the author of the Best Student Note in a current volume of the Virginia Journal of International Law.
An extensive collection of Dillard's judicial, professional and personal papers is available in Special Collections.
Position:
4th Dean of the Law School
Professor
Carnegie Endowment Fellow, University of Paris
Colonel, U.S. Army
Judge, International Court of Justice, The Hague
Affiliation:
4th Dean of the Law School, Faculty, Alumni