Dengrove Collection Writeup
Oil Tanker MV Argo Merchant Wrecks in One of the Largest Oil Spills in U.S. History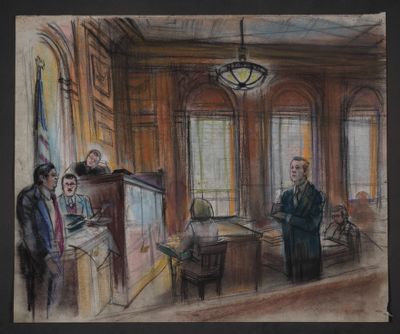 In re Complaint of Thebes Shipping Inc., 486 F. Supp. 436 (S.D.N.Y. 1980)
The MV Argo Merchant was a 23-year-old Liberian-registered oil tanker in December 1976. Headed for Salem, Massachusetts, it had one of the worst track records in maritime history: 14 total shipping casualties, including multiple engine failures, two groundings, and a collision. In 1975, Bureau Veritas gave the ship its highest rating. When it sailed for Salem, it had a broken gyroscope, outdated charts, and a malfunctioning radio direction finder.
The craft ran aground at 6 a.m. on December 15. It was 24 nautical miles off course, 29 nautical miles southeast of Nantucket Island. Captain George Papadopoulos and his crew—including two inexperienced helmsmen—were successfully evacuated, but high winds and ten-foot seas precluded refloating the vessel. On the 17th, the Argo Merchant began to turn. On the 21st, it split apart and dumped more than seven million gallons of oil into the Atlantic. A fortunate shift in winds carried the crude away from Nantucket and its fishing industry. In February 1980, Judge Thomas Griesa ruled the ship's owners—Thebes Shipping Inc.—liable for environmental cleanup and insurance claims.  
The disaster would remain the largest single tanker spill in US history until the Exxon Valdez in 1989.