Biographical Information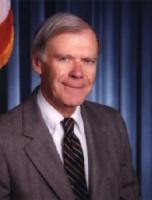 Pierce Lively was born in Louisville, Kentucky, on August 17, 1921 to Ruby Keating and Henry Thaddeus Lively, a lawyer. He studied at Centre College in Danville, where he graduated magna cum laudewith a B.A. in History and English Literature. From 1943 to 1946 he served in the U.S. Navy and while in the service married his college sweetheart, Amelia Harrington. After the war he studied law at the University of Virginia where he served on the editorial board of the Law Review and received the honors of membership in the Order of the Coif and the Raven Society.
After graduating in 1948, he returned to Kentucky. He first clerked for U.S. Sixth Circuit Judge Shackelford Miller, Jr. in Louisville, and then settled in Danville where he practiced law for twenty-two years. In 1958 he formed a partnership with Nelson Rhodes, and together they specialized in litigation, tax law, and business counseling. At one point Lively sat as a special trial judge of the Boyle Circuit Court during the illness of Judge Kendrick S. Alcorn. Aside from his law practice Lively served the community in a number of other ways. In 1952 he joined the Board of Trustees of Centre College and has since been appointed a trustee for life. During the sixties and seventies, he was a member of the biracial Human Relations Council, the Kentucky Commission on Economy and Efficiency in Government, and the Kentucky Judicial Advisory Committee.
On September 12, 1972, he was appointed by President Nixon to the Sixth Circuit and served as chief judge of that court from 1983 to 1988. At the time of his retirement Lively noted that a number of the cases he had heard were "pacesetting" cases in areas such as abortion rights, affirmative action, desegregation, environmental protection, free speech and separation of church and state.. A former law clerk, J. Kevin Buster, characterized Lively as "an old-fashioned Republican. He's for the little guy, for individual rights, [and] established himself as a fiery defender of civil liberties, using his power to restrain governments and religions from forcing themselves on individuals." In Lively's words: "Some of the worst abuses in human history have been committed by governments in the name of religion. Our Founding Fathers wisely understood this and acted to prevent it, in no uncertain terms, in the Constitution." Lexington Herald-Leader, A12, January 4, 1998.
Judge Lively was a role model for his clerks and staff. In 1989 when his portrait was presented to the Court in Cincinnati, his former law clerk Kay Randall spoke at the ceremony. She concluded her remarks by saying, "Judge Lively continues to demonstrate all of those qualities which so impressed me as a young clerk: integrity, experience, judicial temperament, scholarship, and a love of the law, and also the human qualities of fairness, compassion and patience. With all of these qualities, the Judge has earned our respect and admiration." 946 F.2d cxxiv.
Judge Lively took senior status in January 1989 and retired from the bench December 31, 1997.