Biographical Information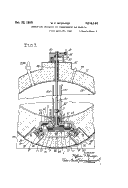 William F. Mesinger was the first born of two sons in August of 1897. He died in Autumn Care, a rehab facility [skull fracture from a fall] in Green county, age 97. His father was an immigrant from Kirn, Germany, by way of London and naturalized in 1904. His mother was the daughter of immigrants from Trier, Germany.
Mesinger graduated from Stuyvesant High School, Bronx, in June of 1917 receiving a NY State Regents Diploma in Engineering. He commuted to Hoboken and received his degree in mechanical engineering from Stevens Tech in 1921.
His first employment was with the NJ Zinc Co. in Palmerton, PA. He was then employed by the UCC Prestolite Division and was sent to the Speedway plant in Indianapolis. His boss was Murphy and he married Murphy's secretary in 1926. John, their only child, was born in 1929.
He was transferred to the UCC research plant in Tonawanda, NY, for a year in about 1931. He was then transferred in 1932 to NY to work at the HQ, East 42nd St. NYC, and spent his career there. At that point he apprenticed to read patent law with Watson, Bristol, Johnson and Levenworth, the firm that was then handling [at least some of] the patents for UCC. He was admitted to practice patent law 11/13/1934 #14039.
His initial boss was Greenwald. Much later, when asked to chair his department, he passed on that and recommended Harrison, who was appointed. He gradually did fewer inventions of his own, though several were blockbusters. He rose to head a team for the Linde group.
For some years after his retirement, UCC would send some of their new hires to his home in Bronxville to receive guidance in writing and justifying claims.